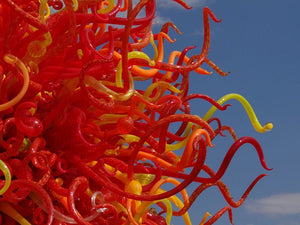 This will make you smile, I promise!
This creative mama—who I am proud to call my friend—dressed her toddler as a Dale Chihuly sculpture last Halloween and herself as the creator himself. It's never too early get inspired and set your sights on winning the local costume contest! 
The Armory Show. Feb 17-March 15, 1913. New York City. They say great art anticipates. On the eve of a great historic spasm, the art world experienced an earth-shaking moment of its own. It was the first large exhibit of modern art in America.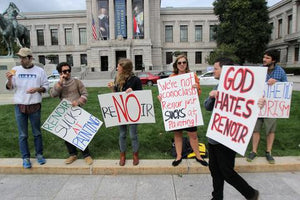 How can your hate a famous and (mostly) beloved Impressionist Pierre Auguste Renoir? Evidently, these people can. And they do, with quite a bit of vigor (and perhaps humor).