50% off TEXT ONLY BANNERS
---
Showcase your savvy for art, design and sustainability
Previously hung in cities throughout the US, these authentic art museum street banners are repurposed for use as unique wall hangings in your home or office. Our selection of 200+ limited edition banners features famous works of art to complement your decor. Each banner is cleaned with care, packaged with flair, and arrives ready to hang with its own hanging system!
Authentic Art Museum Exhibition Banners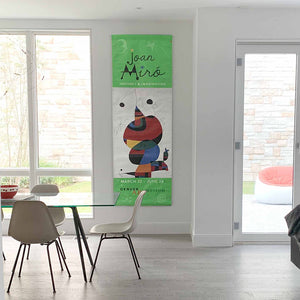 Oversized yet affordable
Compared to large, original artworks or even framed prints or posters, art museum exhibition banners are a less expensive way to make a powerful visual statement in your space. 

Buy two and display both sides for extra impact!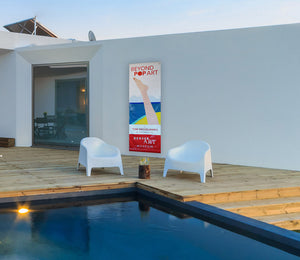 Impactful and sustainable
By purchasing and re-purposing exhibition banners you are keeping vinyl out of the landfill and helping give back to the museums that you love!
They are also designed to withstand the elements and are great enhancement for gardens and patios!
Shop all Banners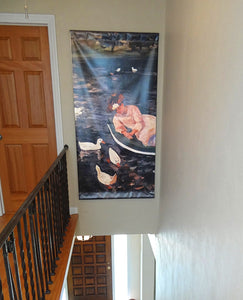 Timeless design
The banners vary in size, providing options for any room dimension. They are a fantastic solution for stairwells and other areas with high ceilings. Adorn your home or office with a unique piece that is sure to be a conversation starter! 
Our Customers are saying...
I loved seeing the Geisha with Fan banner when I drove through San Francisco, and loveit more in my home

Carles, Santa Rosa, CA
I love your products. They are interesting and different. Guests to our home always notice and mention our wall hanging from you.

Christine, Ponte Vedra Beach, FL
Thank you! We love it!!! I just about mauled the UPS guy when he came and he was pretty amused.

Annica, Edmonds, WA